Visual Thinking
Visual thinking is the process of thinking and collaborating—often with non-designers—using tools and methods that leverage the clarifying power of visualization.
Example 1: Process Mapping
Everyone experiences a process differently. Visualization exercises can create unity and serve as a great starting point for generating new ideas for improvements.
Example 2: Storyboarding
Storyboarding can be effective when drafted on the fly with clients and stakeholders, then refined and finalized later.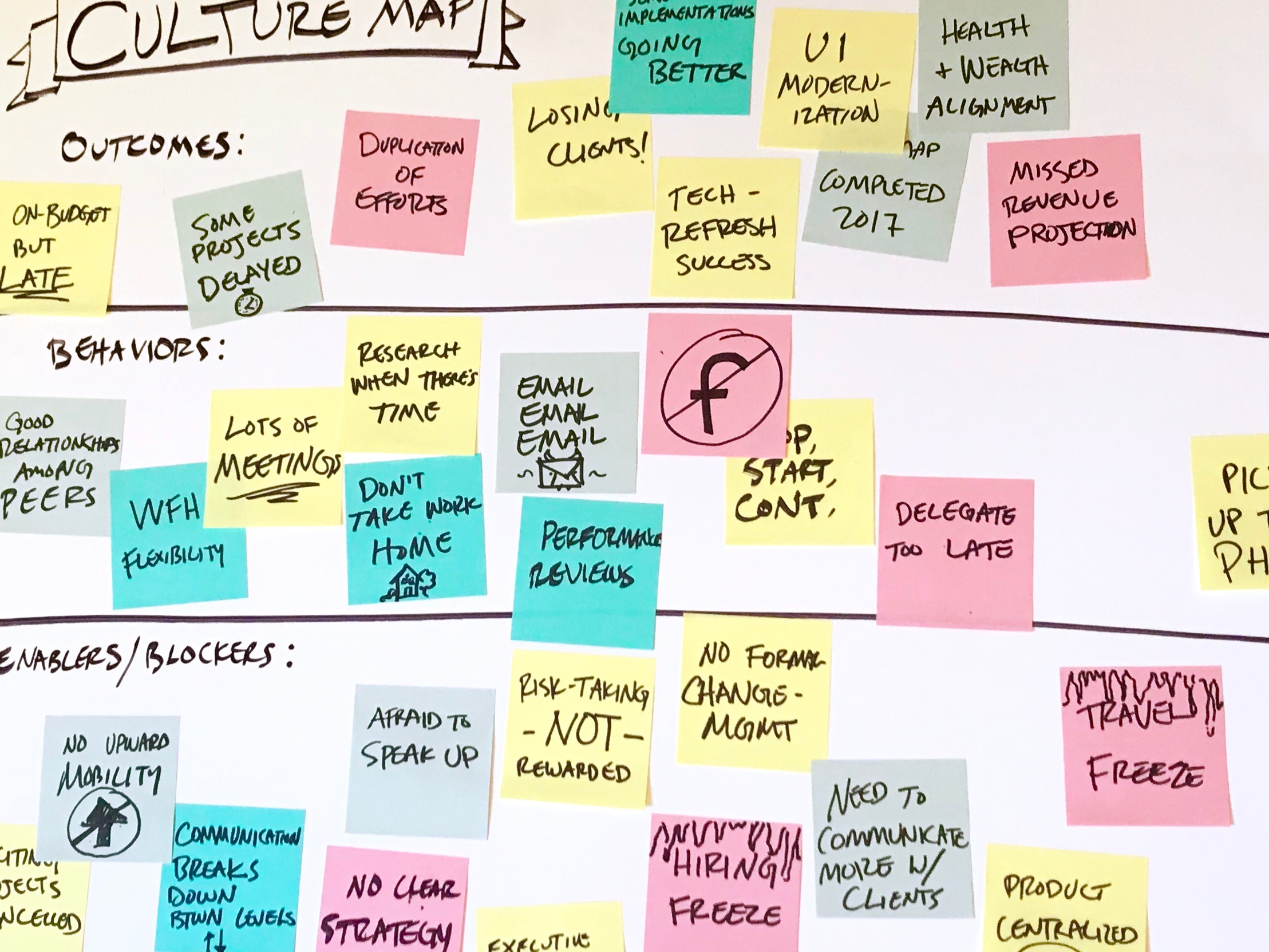 Example 3: Culture Mapping
You can't change your company's culture if you can't quantify it. If it can be mapped, it can be transformed.
Example 4: Empathy Mapping
Help a team get inside the head of their stakeholder or gatekeeper by considering what they think, feel, hear, see, say, and do.
"Good design is a lot like clear thinking made visual." — Edward Tufte